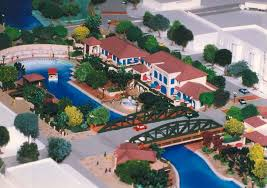 On October 13, 2015 the Pueblo Bar Association approved a motion to undertake a fundraising project with the HARP Foundation.  The Goal is for the Attorneys of Pueblo to contribute both personally and by supporting fundraising for the expansion project of the Riverwalk to include a children's/family Adventure Park.  The Bar Association's Goal is to raise $100,000 over the next years.  If we reach that goal we have naming rights of the Park.
Contributions will be publically recognized as Silver $275-500; Gold $500-$1,500; Platinum $1,500-$3,000 and Titanium over $3,000.  For any donation made in any given year of $275 or more, 90% of the total donation is eligible for a Tax Credit on your Colorado Income Taxes.  A contribution can be made in full or paid in annual installments over the three year Project timeline.
Checks should be made payable to:  HARP Foundation.  At the lower left of the check, please note the last four numbers of your Social Security Number or your tax ID number and the words for HARP Bar Project.
Every donation will help Pueblo move forward with the exciting expansion of the Riverwalk.
Send this year's contribution as soon as possible, the end of the tax year is coming!
See pledge form attached BarAssociationDonationForm_revised2